Event Coordination, Design & Marketing
Weddings
It's one of the most important days of your life…make sure you do it properly.
Private Events
Whether it's a birthday or just a family party, we can help you make it a memorable experience.
Corporate Events
Corporate events don't have to be so…corporate. We make corporate events fun for everyone.
What an awesome write up Jacquelyne did about my event! Thank you so much!! When you all get a chance, check out the blog that was written by Event Planner Jacquelyne Millender about Size Overrated's One Year Anniversary Celebration that she put together! She is a pleasure to work with, precise, and a creative, professional business woman! If you plan on having an upcoming event, holiday, and/or corporate parties, and need an event planner check her out!!! Don't forget to check out the blog!!!
Size Overrated Magazine
Jacquelyne Edith Events planned my daughter and my nieces 5 Birthday party! Creativity and professionalism at its best! The kids and grown ups had a wonderful time! Jacquelyne is truly perfect at what she does!
Kristen C.
I hired Jacquelyne to do my coworker's baby shower. She is a very creative individual. Most of her decorations are handmade and up-cycled. Everything was neat and looked professional. The mother-to-be was very impressed and over joyed with the surprise that was in store for her. Jacquelyne's style is very original. I look forward to working with Jacquelyne Edith Events in the future!
Xavius Praylow
Wedding accessories made of fur are mostly used during winter or generally cold seasons. During these seasons, one need to look stylish and keep warm at the same time. Therefore, fur wedding accessories, such as a fur poncho become crucial during and after wedding ceremonies in cold places.
Such bridal accessories include:
1. Feather caps and Head wrap
Head wraps will help in keeping your ears warm while the feather caps are useful in protecting your hair from damage by the high humidity associated with the cold weather. These two types of accessories contribute also in keeping your head warm. One should choose a head wrap with a suitable colour and with a design that will enhance your look during the occasion. They are worn in place of veil.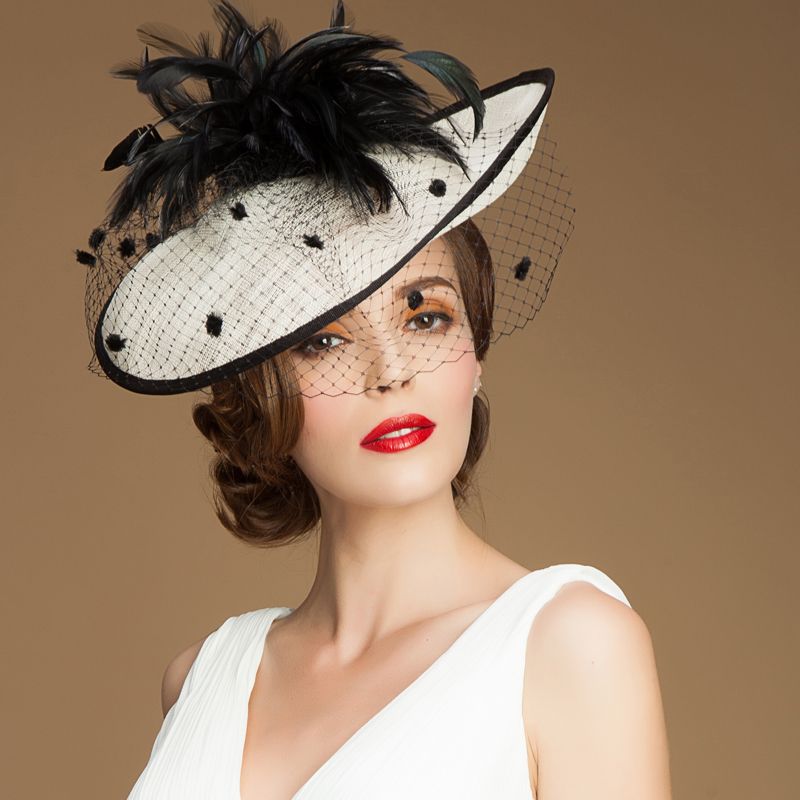 2. Feather bolero or fur stole
For those who want to get married in church or on cooler months, then they should consider a feather bolero to cover their shoulders. One should choose a feather bolero or a fur stole that matches with her wedding gown in respect to colour, design or style. These accessories improves your personality when having an outdoor wedding during winter. It can be worn by both the bride and bride`s maids.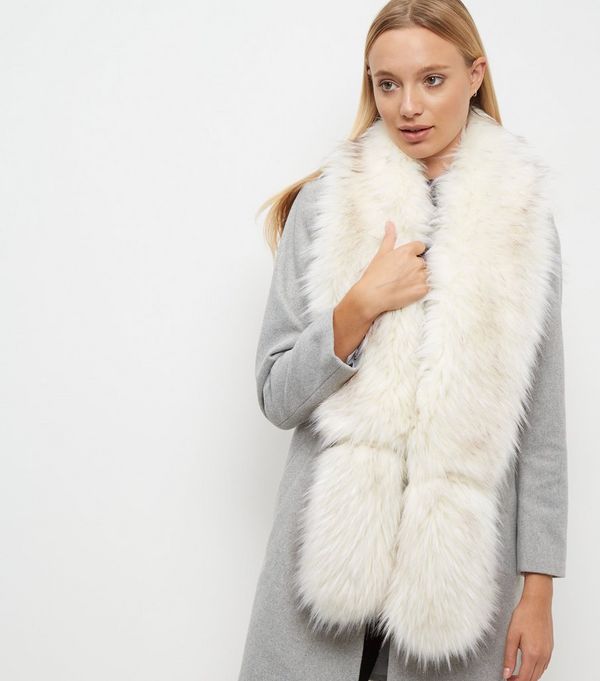 3. Hair combs/clips and headband
Choose a hair comb or a clip that fits your hairstyle and also has feathers. Before choosing the right hair clip, you should also consider your hair type and colour. This is simply because you need an accessory which is noticeable. Such hair clips can be worn even after the wedding.
4. Knitted scarves
Where the weather is not cold enough for a wedding jacket, a well-knitted scarf would be the best alternative in making your day great without having to worry about the cold weather. These scarves are specifically worn around the neck. It feels good to keep warm which relaxes your body throughout the ceremony. They are also suitable to reduce neck pains if any for a stiff neck and still look trendy.
5. Fur muff
Those who do not like floral accessories can go for fur muff. It is usually open ended on both sides and often worn on the lower part of the arms. Unlike gloves, fur muff are easily worn which is the reason why one may choose them.
6. Bracelets
Wearing bracelets during cold seasons is quite difficult since most part of body is covered. But for a bride who still want to look fashionable and in style, one may choose to wear the cuff bracelets types over the sweater, wedding jacket or even the gloves.
7. Gloves or mittens
One may choose fingerless or full-coverage gloves which will in a great way keep the hands warm. They are preferred mostly in outdoor weddings. However, one should avoid wearing thick gloves as they do not match with a wedding occasion. They not only keep your fingers and hands warm, but also they present you as the most important person in the ceremony. You should also take into account the size of the sleeves of your dress while choosing the size of gloves or mittens you intend to wear. For comfort, the gloves should be made loose.
8. Shawl
To keep upper part your body warm, you need a shawl or a blanket. This is wrapped around the shoulders. Keeping the upper part of your body warm will help you in maintaining the right posture throughout the ceremony. The shawl may also be used after the ceremony to walk in the snow.
9. Wedding jacket
Winter bridal jackets not only makes the bride look fashionable but are also better than having the groom lending his suit jacket when taking pictures. Wedding jackets are usually light but still having the ability to keep your body warm and comfortable.
10. Belt
In cases where the wedding gown fails to come with a belt, one may choose a woollen belt which apart from generally keeping the body warm, it helps in creating carves making the bride look great. Whether the dress is fit or flare, a belt always enhances your looks and makes you look classy.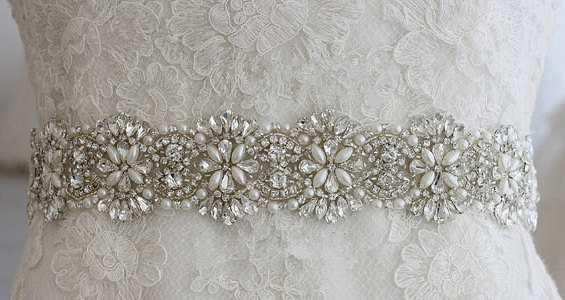 Apart from making you warm during cold seasons, fur wedding accessories should make you look smart and fashionable. You should try to balance the accessories worn to avoid over-doing it. They should go with your wedding gown. These accessories are durable such that they can be worn even after the wedding.
Will you be having a wedding soon in the Myrtle Beach area? This is a beautiful location where many couples get married annually. It is located in the state of South Carolina. It is conveniently located on the coast, a place where there are actually 60 miles of beaches. There is a boardwalk that you can enjoy which has souvenir stands, arcades, and a multitude of different restaurants. There is a very nice amusement park which is family-friendly, and has an extremely tall Ferris Wheel, one of the tallest in the nation. If your goal is to get married in the next few months, you will need to find a reputable Myrtle Beach weddings professional that can help you out.
How Do You Find This Type Of Company
These businesses are actually very easy to locate because of the popularity of weddings in this region of South Carolina. There is quite a bit of information on the web, allowing you to compare the different companies that offer this type of service. You can get estimates from each one, making it very easy to determine whether or not a company will be affordable and reliable. You must first get quotes from the different businesses in order to see how much it will cost.
How Do You Get Quotes On Weddings?
You can get quotes on Myrtle Beach weddings from these businesses that offer this type of service. They can tell you over the phone, or you could submit your request using a form on their website. This information is going to help you make a decision as to which Myrtle Beach company to use to help you with planning your wedding. It may take a few days for all of them to get back with you, but once you have received this information, it will be easy to make the right choice.
How To Save Money On Your Wedding
If you want to save as much money as possible, look for promotional codes. This can provide you with a substantial discount on the wedding itself. These professionals actually set up everything from the place you will rent to the entertainment that you will provide. They can also contact catering services that can provide the snacks or meals. They can also bring beverages such as sodas and alcoholic beverages. They will make sure that you get everything set up on the day that you would like to be married.
The information that these companies will provide you with will make it very easy to get your wedding set up. Instead of worrying about this yourself, you can trust these professionals which have been doing this for many years to coordinate everything for you. Simply tell them what you would like to have a your wedding, when you would like to have it, and ask about which location is actually the best. They can provide you with this info, helping you to make a decision on which company will provide you with the best possible wedding.
When you've discovered a very affordable gown, merely pay a seamstress to create the necessary alterations, and you're going to be prepared to go. Also, make certain the bridesmaids (in the instance of-of a Christian wedding) have gone for many fittings, and they are satisfied with the way in which the dress turns out. Some brides also opt to wear bolero jackets above their gown. Maybe you're the kind of bride that doesn't need a massive wedding. Many brides aren't comfortable with their entire body and wish to shed weight. Many grooms also go for the traditional black tuxedo today.
In fact, a wedding doesn't need to be somewhat expensive to enjoy. Arranging a wedding is a significant responsibility and the majority of the moment, friends, and relatives themselves offer help which in this instance, you ought to certainly not turn down. Hey, nobody said planning a Paris-themed wedding was not likely to be costly.
Arranging a wedding is currently always simple, particularly during today. It is necessary, however, that individuals not tell you-you must invite selected visitors to your wedding. Mentioned following are some ideas that will help you design an ideal wedding. Before starting planning for the ideal camping wedding, choose the campground.
Some people dream of that, and if it's inside your budget, then there's no issue. If your financial plan should incorporate a number of these items, too, you might need to cut back on how much you enter in the wedding budget calculator, to accommodate these excess expenses. It can occasionally come between you and also the budget. With the financial times, couples are receiving savvy in regards to the way that they allocate their budget.
Hardly any planners know the technical know-how which goes behind every sort of wedding. A wedding planner does not have any fixed timings. It will take care of all your needs. Again, choosing a wedding planner really isn't the conclusion of your responsibilities. As said above, the majority of the wedding planners learn at work.
Arranging a wedding isn't an easy job. After the location of the wedding was chosen, the majority of the planning ought to be exactly like planning for a standard wedding. Planning during winters can likewise be a good deal easier as you're going to be in a position to book the venues easily, which can help you manage the event without a lot of hassle. It a wedding is a daunting prospect for anyone, let me take some of the burden off your shoulders with the following free wedding checklists that are primarily aimed at those planning a to get married in the UK, although is applicable the world over. Simply speaking, wedding planning is not too simple, and it requires tons of efforts.
The Wedding Planning Pitfall
A whole collection of all of the things which you should take care of on your wedding day. If you are experiencing a trying time locating a reception venue, you might want to have a small creative and think outside the box. Picking the right sort of wedding venue also usually means you have to have the ability to afford it.
The Definitive Approach to Wedding Planning
A wedding ceremony has become the most memorable moment of someone's life. It's possible to hold the wedding ceremony and reception either in various places or within an individual location. Every wedding is going to have a distinct deadline. You can nonetheless get the wedding which you dream about, with some fore-planning and careful preparation. Weddings are usually beautiful. These weddings might also be cheaper than usual as many locations provide various all-inclusive packages. Don't forget; a camping wedding isn't a typical wedding.
Wedding Planning Explained
Total day events cost a great deal of money. If a venue is simply beyond your general budget, you should certainly start looking into it. Some venues can be too small. After confirming the quantity of guests that are attending the reception, try to find a caterer.